【Location】In the northeast of Yi County, Huangshan District, Huangshan City, South of Anhui Provice
【Type】 World Cultural Heritage Site, Ancient Architecture
【Rank】 ★★★★★
【Recommended Time to stay】1 Day
【Opening Hours】Whole day
In Yixian County, not far from Huangshan, there are two very interesting villages worth visiting. The first one is Hongcun Village where the movie " Crouching Tiger. Hidden Dragon"was partly shot. Hongcun was first built during the Southern Song dynasty, approximately 900 year ago,by the Wang clan. During the Ming dynasty, Wangsiqi, a powerful retired government official, hired a famous Fengshui expert to come and review the layout of the village which resulted in the addition of a lake and water channels flowing through nearly every household within the village.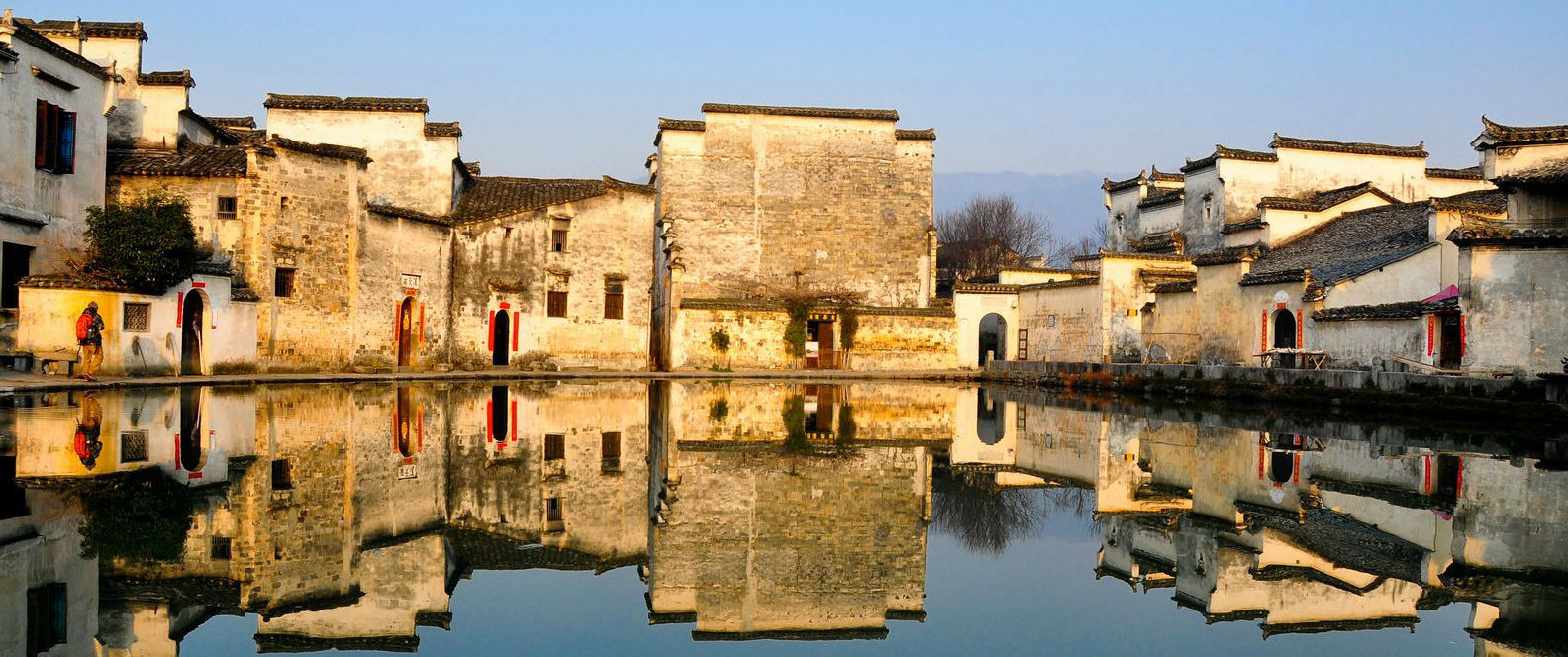 In the center of the village is a beautiful pond surrounded by houses and the Wang Clan Hall where banquets and important clan gatherings well held. Today, many artists can be seen sitting beside the pond putting the tranquil setting onto canvas. The scenery and village itself is so inspiring that many young artists rent rooms and extend their stay.

Everyday hundreds of visitors are attracted to the village by its beautiful views and more than 140 well-preserved ancient houses, among which several magnificent clan halls and the celebrities' former residences are most attracting. Inside these ancient houses you can enjoy the splendid wood carvings on the beams and columns. After your visit, you will conclude that Hongcun's major difference from other villages is that the well-preserved ancient houses get along harmoniously well with her beautiful surroundings. It was inscribed into the list of the World Cultural Heritage Site by UNESCO in 2000.