The most famous local handicrafts in Chengdu include Sichuan brocade, lacquerware, embroidery and bamboo covered porcelain. Prices for brocade pieces vary from 80RMB to 200RMB depending on the size and design. Small bamboo covered porcelain vases are 30RMB to 50RMB while bigger ones go for 500RMB to 700RMB. Lacquerware is anywhere from 120RMB to 400RMB depending on quality. You can find these crafts at Songxianqiao Art City ( 送仙桥艺术城 )--one of the biggest handicrafts market in town, it's across from Qingyang Temple. In the evening on Renmin Nan Lu, opposite the Jingjiang Hotel, is an antique market. Just do not expect the items to be genuine antiques - even if the seller insists. But there are beautiful things to be bought - woodcarvings and calligraphy.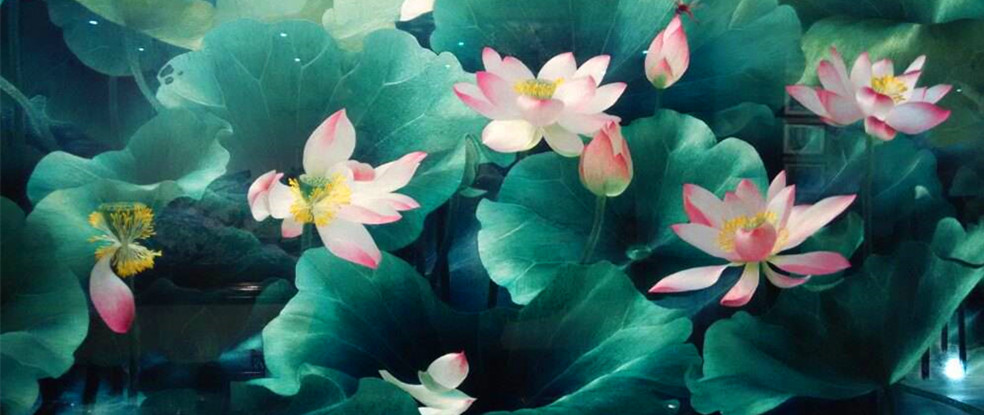 The area just east of the central plaza around Dong Da Jie you'll find Chengdu's fanciest shops. There are big malls and clothing shops. In the same area, around Chunxi Lu, is a night market.
If Chengdu is as close as you will get to Tibet, which borders Sichuan in the west, then head for the Tibetan Market. All kinds of Tibetan trinkets are sold at this market in front of the Wuhuo Temple in the southwestern part of the city.
What to buy in Chengdu

Bamboo Products
Chengdu has an ideal climate for the growing of bamboo. Besides being the main food source for Chengdu's most famous residents, the Giant Pandas, bamboo has been used for household items and as an art form for centuries. Most of these bamboo items are quite fashionable in the west and can be found at major stores at a much higher price than can be found in Chengdu. One art form that Chengdu is famous for is weaving bamboo onto porcelain objects. The artisans first take a piece of porcelain like a teapot, or bowl, and weave very fine bamboo around it to form a very tight covering. The bamboo is dyed different colors, and the finished result is very beautiful. Chengdu's bamboo is often used to make baskets, fans, and carved into walking sticks.

Lacquer ware
Chengu is one of the major producers of lacquer ware in China. With a history of over 2,000 years, Chengdu's lacquer ware is renowned for its beauty, shine, and ability to resist rotting and aging. In 1972 two Han Dynasty tombs (206B.C.-24A.D.) were excavated revealing a large number of Chengdu lacquer ware pieces. The lacquer ware had not aged and had kept its shine. The production of lacquer ware has remained unchanged for thousands of years. Artisans take a wooden, or bamboo base, and coat it with many thin coatings of lacquer. It takes over 72 procedures to produce one piece of lacquer ware. Few visitors to Chengdu can leave without taking at least one piece of lacquer ware home with them.

Shu Embroidery:
Chengdu's Shu Embroidery is famous for its softness and color. With its unique technique and elegant colors, Shu Embroidery looks like Chinese traditional paintings embroidered on silk. It has a history of over 2,000 years and is one of china's four famous embroidery styles. Shu Embroidery has been an integral part of ethnic minority clothing, and home decorations. Today, it not only has functional uses, but artistic as well. Shu Embroidery can be found on quilts, pillow cases, clothing, shoes, and purses.