【Location】Li River, Yangshou, Guilin City
【Type】 Shopping Street
【Recommended Time for a visit】Half Day
【Opening Hours】The Whole Day

The West Street is also called "foreigner's street". It locates at Yangshuo, which belongs to Guilin. It is the street which holds the most foreigners in China.

The West Street is shaped like an "S". It has a history of more than 1400 years. It is full of ancient architectures. Although this street is less than 1000 meters, it shows an international sentiment. There are a lot of restaurants,hotels, bars, and all kinds of shops sell souvenirs and articles.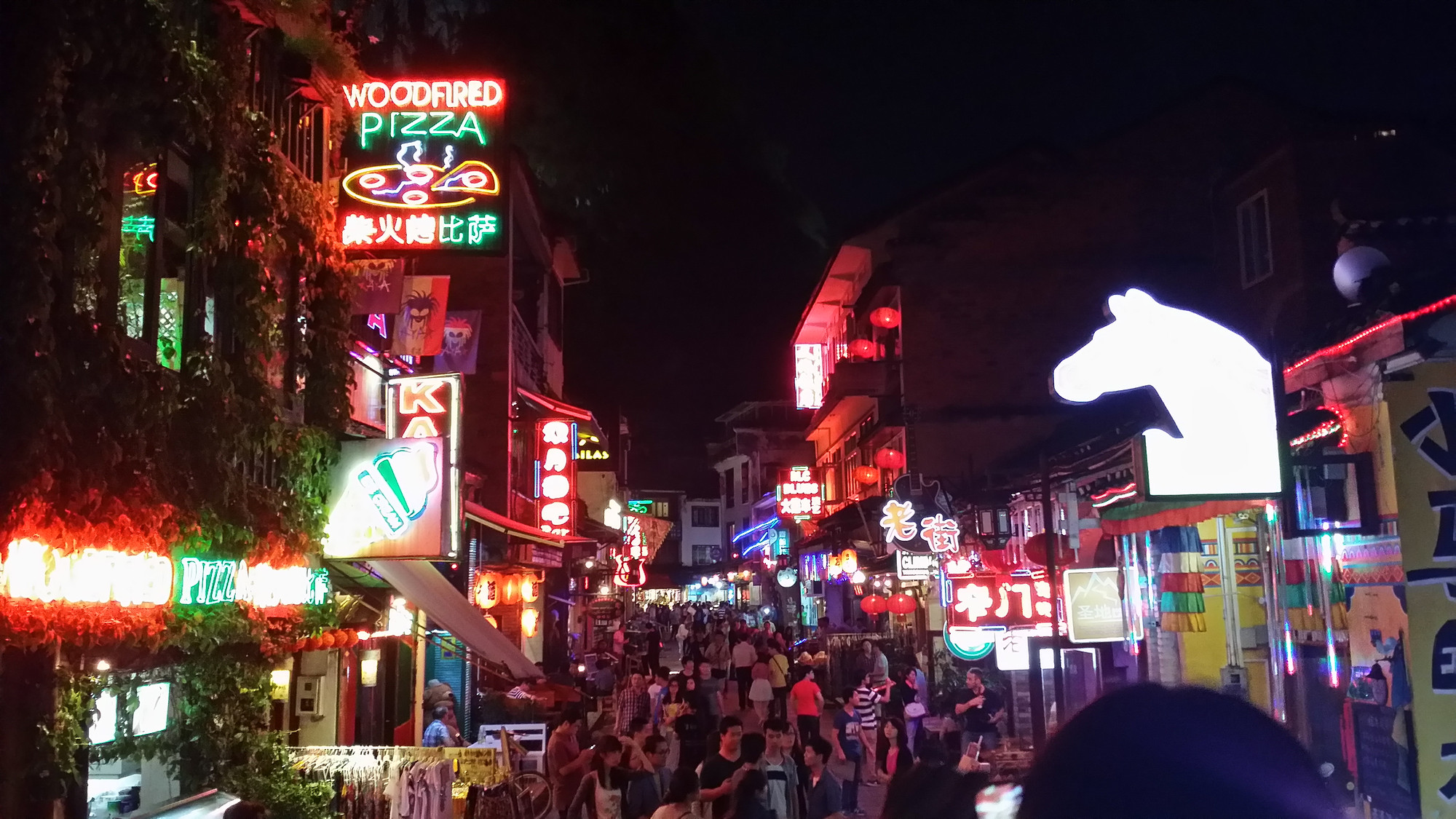 ★ The Reason Why the West Street is Called "Global Village"

The architectural style combines the strengths of the east and the west. No matter old and young, man or woman, waiters or sellers, all the people in the West Street can speak fluent English.At every corner of this street, you may see people of different colors and races drinking beer, tasting coffee, or chatting leisurely. It shows a dense exotic atmosphere. It is no wonder that the West Street is considered to be the "Global Village".

★ Yangshuo Specialties

Visiting the West Street can bring you an unforgettable experience. The Western restaurants are run by foreigners. They sell Western-style food, such as Pizza, steak, and Italian coffee, etc. The Yangshuo locals like rice noodles and Yangshuo Beer Fish. As times goes, the food culture combines perfectly.

★ Yangshuo Activities

Besides, there are other communications between them. For example, Chinese people teach foreigners Tai Chi,chess, calligraphy, and foreigners teach Chinese people English. They get on harmoniously. Other activities are also popular, such as rock climbing, and cooking classes, etc. Sit in a bar in the West Street to enjoy the leisure time, and you may understand why those foreigners are not easily parted from here. They married a local girl or boy, and enjoy the real life here!